Blowing Bubbles on Brighton Beach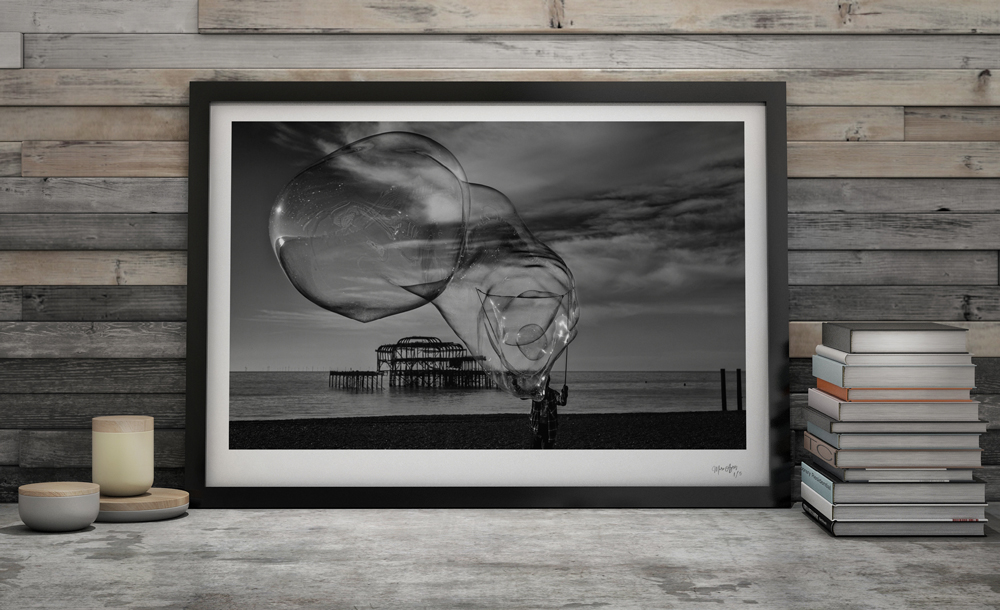 Blowing Bubbles on Brighton Beach
This limited edition c-type is a traditional photographic print. It has been produced on light sensitive silver paper and exposed but using digital technology rather than analogue in the dark room. The outcome is truly wonderful, there is no ink involved and the depth in the black and white is stunning.
Large A2 prints 594mm x 420mm limited to just 5 worldwide. 4 available and 1 held in archive.
Print size is 594mm x 420mm, the image size is 544mm x 345mm. I keep a clean white border to help frame the image. Signature and print number sits on this white border.
A3 prints 297mm x 420mm limited to 50 worldwide. 49 available and 1 held in archive.
The image is edge to edge on the A3 prints. The A3 prints are signed and numbered on the reverse.
Each print comes with a numbered certificate of authenticity
These prints come unframed.
Returns: If you are unhappy with your order then you have two weeks (from receipt of your order) to notify me about your return request. After two weeks I will not accept any returns.